Limousine bus to Phnom Penh
Thai Duong Limousine Bus is the leading and fastest growing passenger transport bus company in Cambodia. Thai Duong Airbus Limousine Mekong Express operates daily schedule, services to major destinations in Cambodia and also cross border service to Vietnam. from the outset, " Thai Duong Limousine " has a great reputation among the international travellers as a company has high level safety and rigid maintenance standard.
Our vehicles are sourced from Korea, of course, well known for comfortable ride on and highest mechanical quality control in worldwide. Since our inception, many other companies tried to copy our achievements, but would not success in this stage.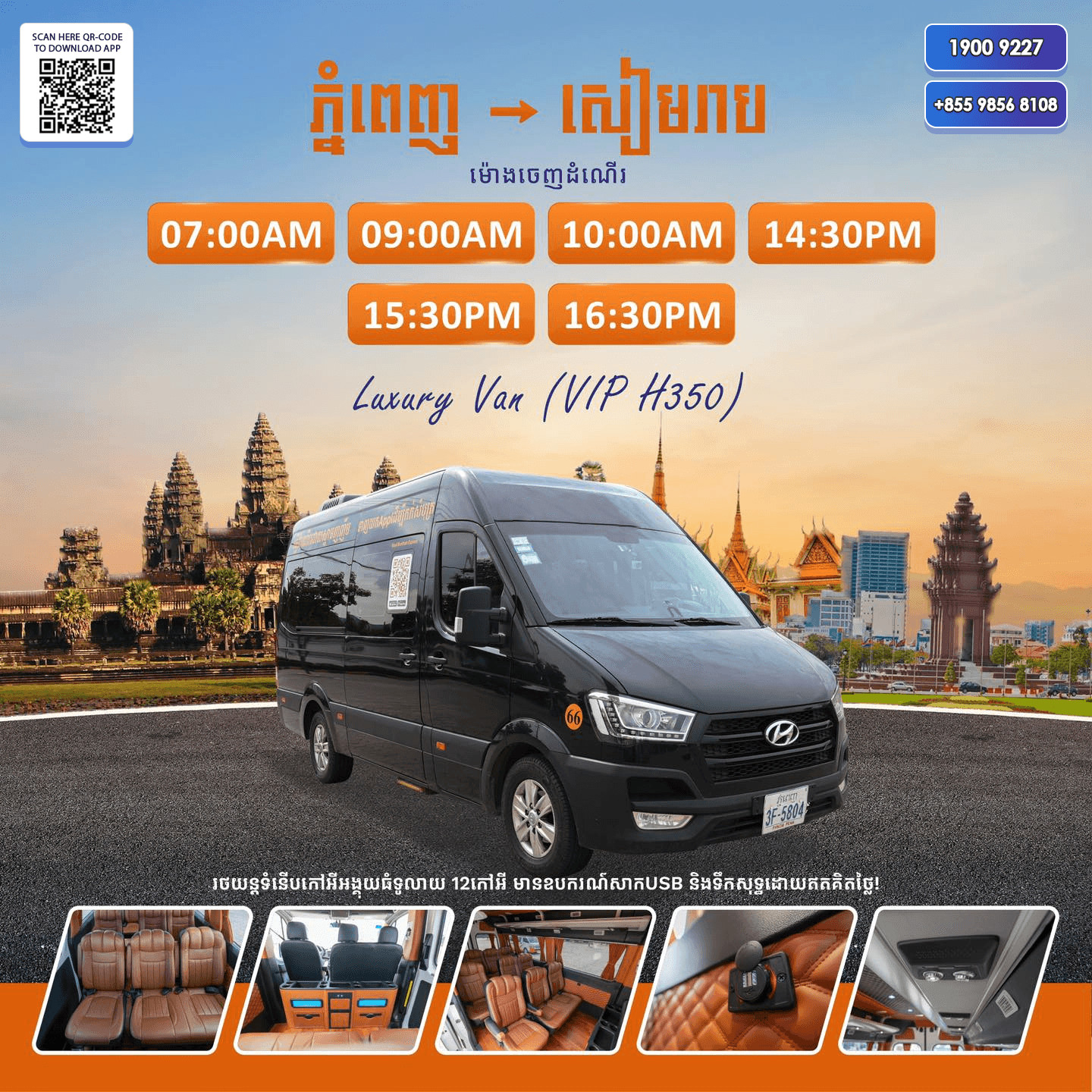 Thai Duong Airbus Limousine providing bus ticket services to all cities of Cambodia with special rates and easy booking. Our bus ticket range selections are from lowest class up to luxury class. Please check and select your destination below:
Thai Duong 

Limousine bus to Phnom Penh from

 Ho Chi Minh (Vietnam) 
There are several options for you to move from Ho Chi Minh City to Phnom Penh. You can book a flight or go on a boat, however, the most convenient way is taking a bus.
This article will introduce 3 bus companies that provide the Ho Chi Minh-Phnom Penh itinerary and some useful tips for your comfortable trip.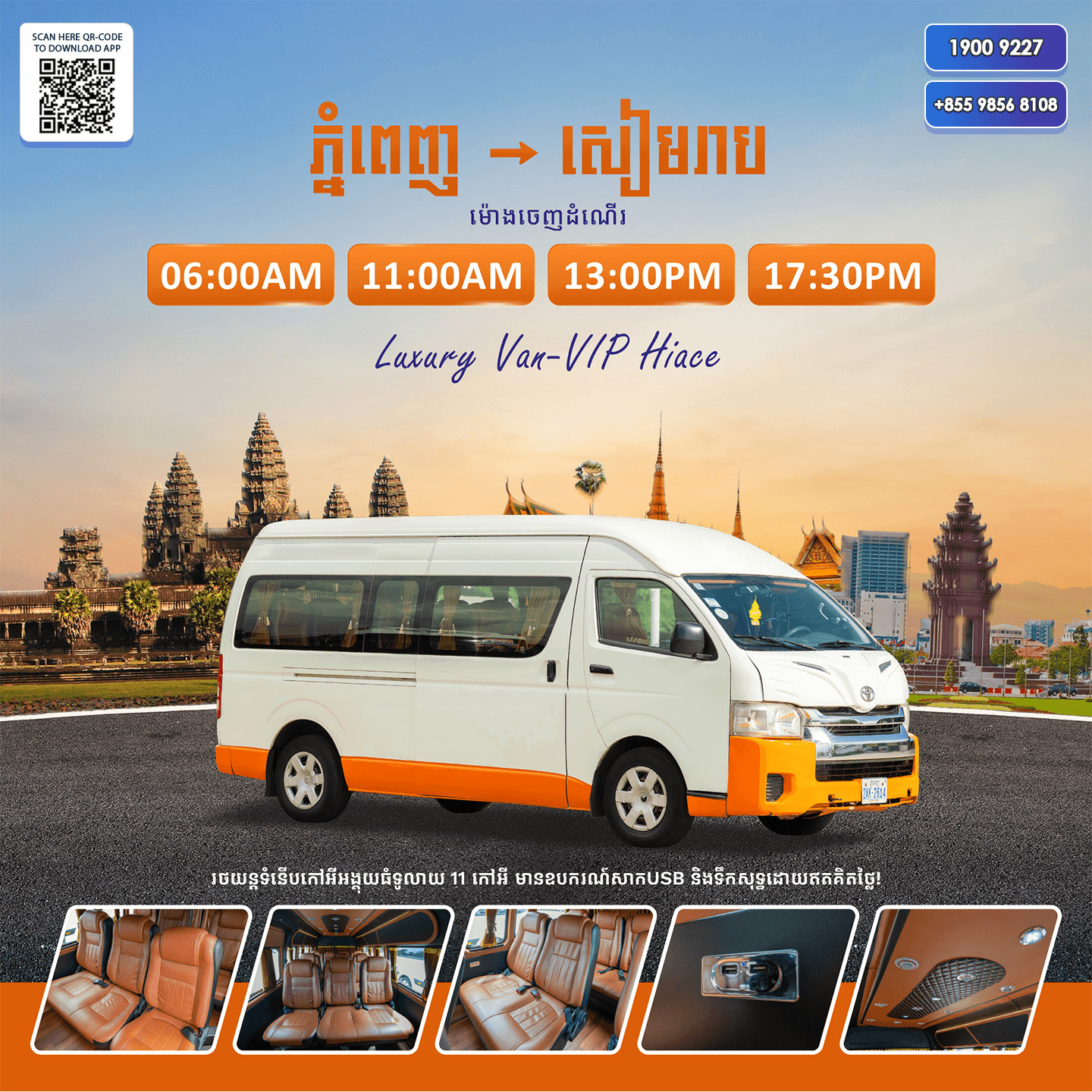 Overview of Ho Chi Minh City to Phnom Penh Bus
It takes about 5 – 6 hours to travel 280 kilometers from Ho Chi Minh to Phnom Penh by bus. The bus runs straight ahead without stopping, although the border crossing will take some time.
The bus employees will collect travelers' passports and do the necessary formalities while you take a quick break or relax in the free zone area. The time to finish the paper depends on the line of queuing.
The bus ticket ranges from US $26 to US $40 (seater bus). Thai Duong Airbus , Giant Ibis, Mekong Express, and Sorya Express , Sapaco Limousine , Kumho Samco bus are top recommended for the trip limousine bus to Phnom Penh.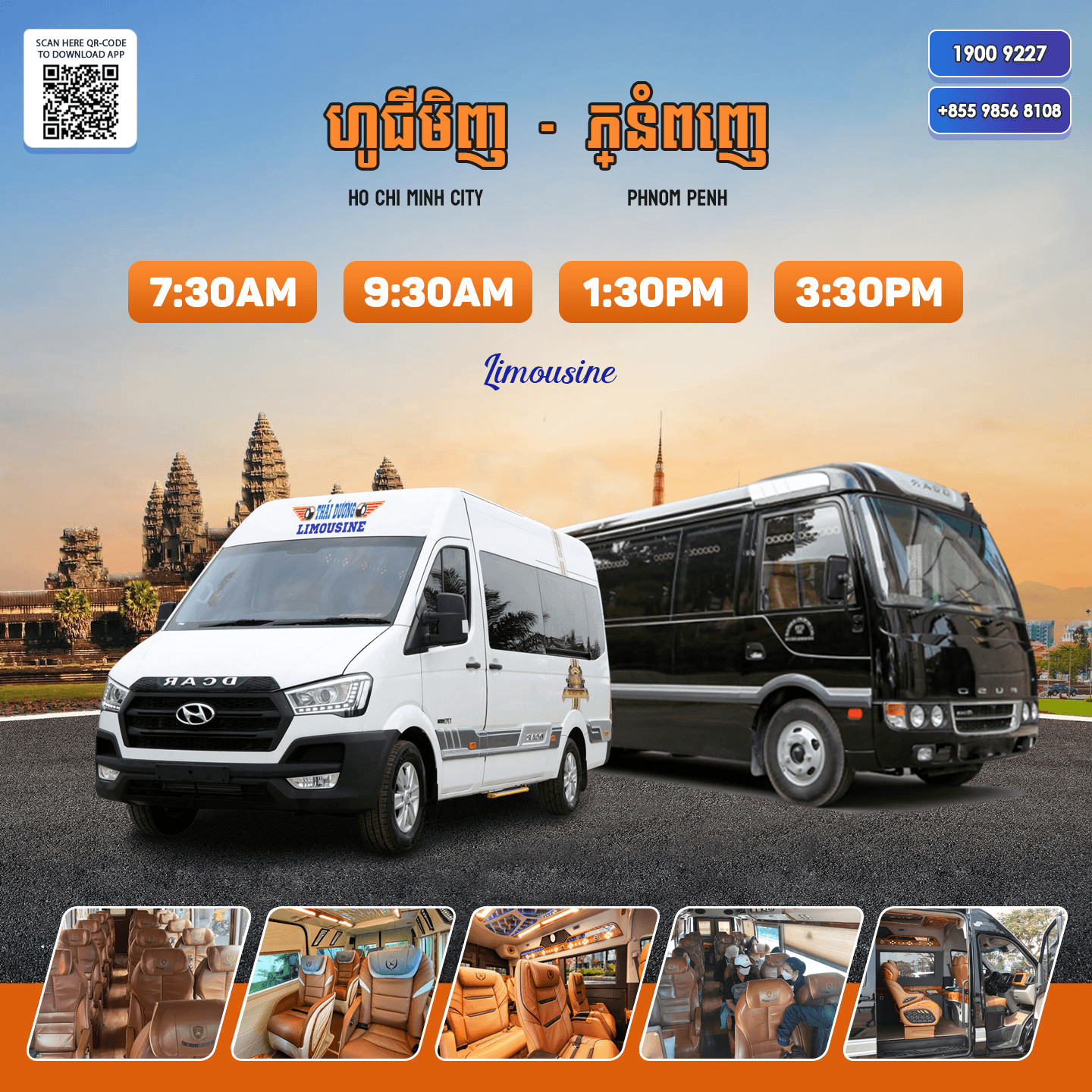 All buses (normally 45-seater buses) but Thai Duong bus have VIP Limousine 10 seat are equipped with AC and soft seats, and water is always available on the bus. There is always an English-speaking tour guide to support you at any time.
Mekong Express bus , Danh Danh bus , Long Phuong , Kumho samco , Giant bis  , Bookaway , 12go.asia , bus limousine bus phnom penh , mekong express limousine bus,
Mekong express limousine bus timetable ,Mekong express limousine bus tickets,Mekong express limousine bus schedule,Mekong express limousine bus route,Mekong express limousine bus price,mekong express bus station,mekong express contact number,mekong express cambodia ,Limousine bus to cambodia timetable,Limousine bus to cambodia schedule,Limousine bus to cambodia  || bus to phnom penh from siem reap || siem reap to phnom penh luxury bus || siem reap to phnom penh sleeper bus || siem reap to phnom penh night bus || siem reap to phnom penh train || siem reap to phnom penh bus time || siem reap to phnom penh ferry || siem reap to phnom penh bus giant ibis