Thai Dương Office in Cambodia 2023
Thai Dương Office in Cambodia – Overview of Ho Chi Minh City to Phnom Penh Bus It takes about 5 – 6 hours to travel 280 kilometers from Ho Chi Minh to Phnom Penh by bus. The bus runs straight ahead without stopping, although the border crossing will take some time.
Please be aware – to travel on the Saigon to Phnom Penh bus you will need to have a passport with at least 6 months validity. The good news is that you can now do visa on arrival at the border on this bus, and there is no requirement for Covid vaccination certificates!
The bus employees will collect travelers' passports and do the necessary formalities while you take a quick break or relax in the free zone area. The time to finish the paper depends on the line of queuing.
The bus ticket ranges from US $26 to US $40 (seater bus). Thai Duong Limousine ,Giant Ibis, Mekong Express, and Sorya bus are top recommended for the trip from Ho Chi Minh to Phnom Penh.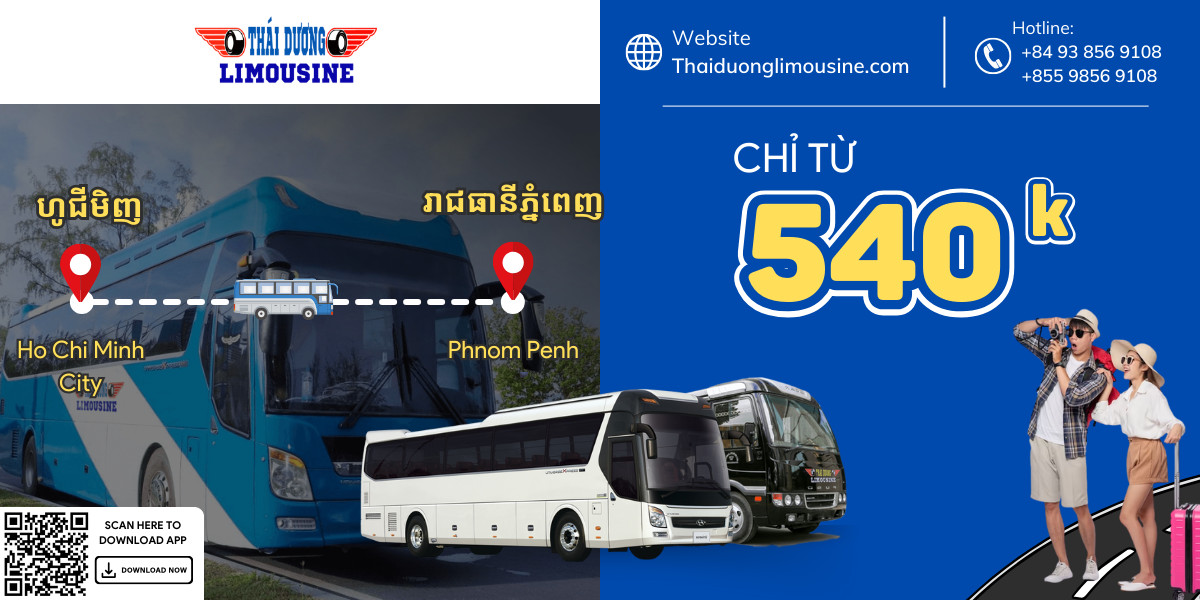 All buses (normally 45-seater buses) are equipped with AC and soft seats, and water is always available on the bus. There is always an English-speaking tour guide to support you at any time.
Cambodia Thai Duong Limousine bus was founded in 2011 and runs services in Cambodia, Laos, Thailand, and Vietnam. Thai Duong Limousine bus provides one of the cheapest options if you would like to travel from Ho Chi Minh to Phnom Penh and Around Cambodia .
Departure time: 6:30, 7:30, 9:30, 13:30, 15:00
Pick-up point: Thai Duong bus station, No. 302 Cong Hoa Street, Ho Chi Minh City
Tell : 19009227 – 02866846427 – 02862746427 – Zalo 0938569108 Whatsapp : + 0915946427
Drop-off point: Thai Duong bus station, GWX6+MHH, Nº 88 & 89, St. 173 & 348 corner, St 374, Phnom Penh, Cambodia
Tell : ( 855 ) 98569108
Facilities: The bus is equipped with AC and VIP soft Limousine seats. The bus staff are well trained and are able to speak both Vietnamese and English so feel free to ask them if you have any questions about the trip to Cambodia or Vietnam
Local Tips to Travel from Ho Chi Minh City to Phnom Penh by Bus Thai Dương Office in Cambodia 
Choose a good travel agency of Thai Dương Office in Cambodia 
Booking bus tickets through a trusted travel agency always helps you save money by getting some discounts and extra offers. Also, travel agencies provide useful advice that you can use to plan your trip better. Moreover, they are in charge of the case when there is an unexpected thing on your trip.
The high-quality bus puts limitations on the number of guests to ensure their services. For example, they only set 28 available tickets on a 35-seater bus or 11 available tickets on a 16-seater van. Therefore, if you decide your plan to travel from Ho Chi Minh to Phnom Penh by bus, you should reserve it as soon as possible in case they are fully booked.
Keep valuable things with you
There will be many passengers on the bus, therefore, you should leave your important things in a safe place that is within your reach.
Ask for services at the border gate
The 3 bus companies above always help guests to finish all papers at the border gate. If you choose other buses, you should check whether they can help you finish the border check, because the queue is supposed to be very long on some holidays and the bus staff will finish it quicker than you due to their experience.
Inform your hotel in Cambodia of your arrival
It is very cheap to travel around by tuk-tuk in Cambodia, however, who knows what will happen on your first experience there. You should message your hotel about your schedule and which bus company you travel with to let them prepare your room well. Besides, many hotels provide pickup services which are recommended to avoid being scammed.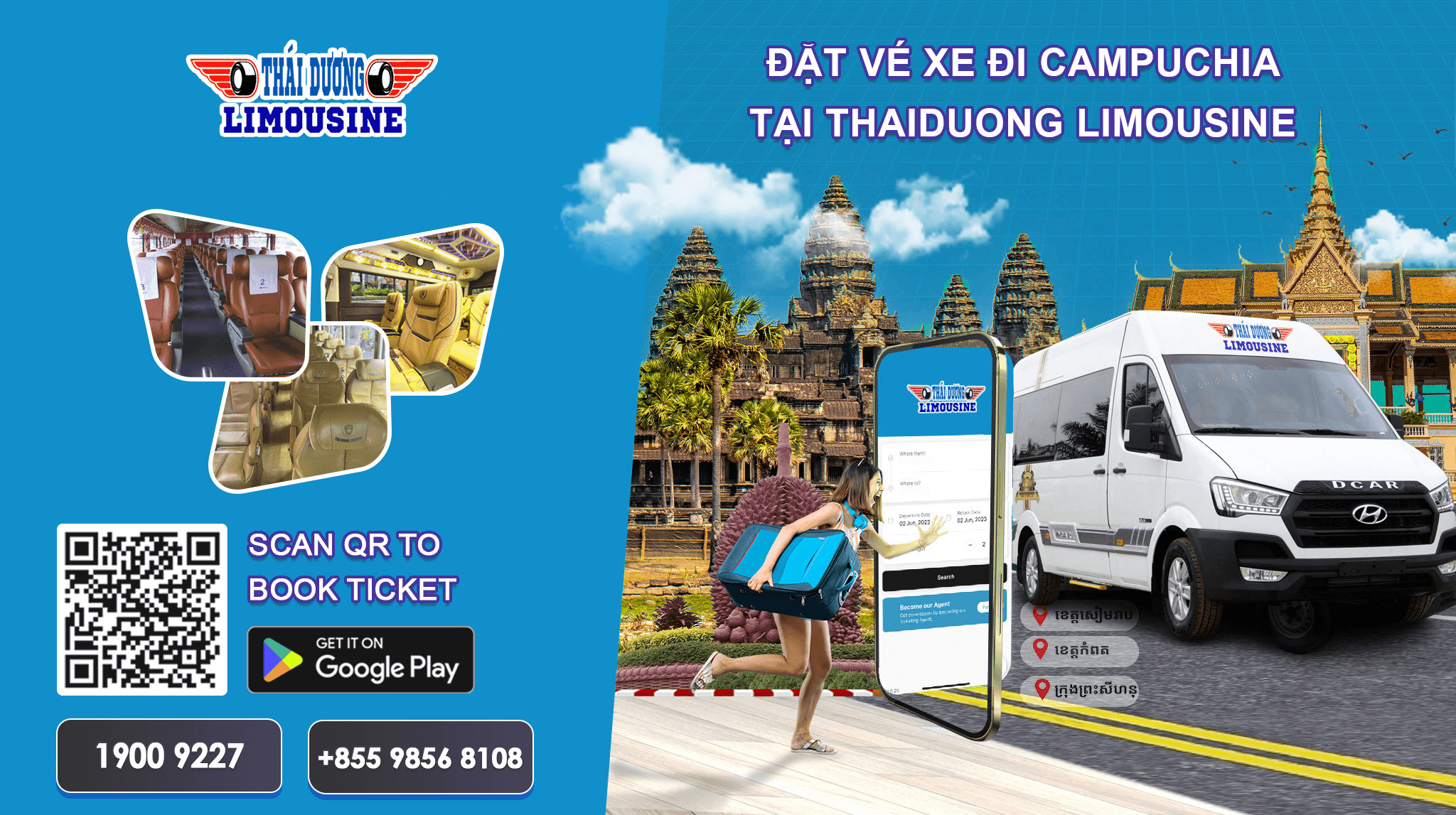 After reading our above travel guides, we hope that you will have a perfect experience when traveling between Ho Chi Minh and Phnom Penh Thai Duong Limousine .
If you have any related concerns or want to book a full package of Vietnam & Cambodia tour, immediately send your messages to BUS TO CAMBODIA to get the best advice from our experienced tour guides!